#DropInLive
March 2 - March 8
Pack your sneakers and Drop In! We're on a mission to bring you choice and simplicity when it comes to hitting up the gym. Drop In is partnering with BodySmith Gym (Logan Circle) to offer a free Drop In Week.
BodySmith Gym & Studios
1630 14th St NW 20009

One of DC's best, BodySmith is known for it's relaxed environment, top-ranking personal training and group fitness classes. Class schedule here (we love spinning, boxing, RX + yoga).
#DropInLive photostream
Got Instagram talent? Post + tag your fitness photos with #DropInLive on Instagram, Twitter, or Facebook, and they'll pop up here. 



Hameto made me workout. #dropinlive


@hameto_, @cdstallworth and I did some street marketing the other day for #DropInLive


The scene at #dropinlive...stop by this week through DropIn! @dropin_

Here's a sneak peak. Shirts available today at #DropInLive http://t.co/xv1K6A00Dl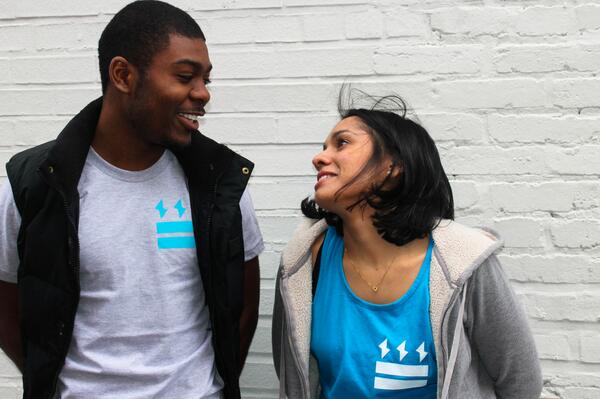 The entrance to BodySmith is so fly!! #DropInLive

Raw energy. How do you fuel your day? #dropinlive #eatclean #healthychoices #breakfast

Only 20 of these exist...in the world!! Want one? Come by 1-5pm tomorrow for Sunday Funday at #DropInLive

These guys are superheros!! Functional Interval Training with Martin was intense. #endorphins #DropInLive

We have the best sponsors! Thanks @honesttea for supporting #DropInLive. We're gonna have some fun on Sunday : ]


We have such a motivated group!! Last night a bunch of folks dropped in to BodySmith to hit up the Kettlebell Challenge w @anabellsfitness, Boxing, Ab challenge, and Spinning! #DropInLive


strong or kettlebell strong? Check out the BodySmith RX / Kettle bell class tomorrow 4-5pm at BodySmith #DropInLive

Try the workout at #DropInLive this Sunday 1-5pm! @BodySmithGym #DC #LoganCircle (1630 14th St NW) @kissyana @cduffus @ebongeka @ryanseelbach @pamelaspunch @mariajabad

"Announcing our first partnership and event with @BodySmithGym. Next week we're hosting #DropInLive --> http://t.co/qCiBALAWFo"


We're so close!!!!! Announcement coming today! #DropInLive #nofilter

Our first Drop In guests EVER. Thanks @tinaontarget + @kheiratoshi for the support. You ladies rocked the early morning spin class!! #DropInLive

Ryan Gosling? That you rocking the Drop In shades?! See you on Sunday -->#DropInLive

"Looking for a new way to hit the #gym? Check out @DropInGym's launch Sunday March 2! Details http://t.co/sjurlDNu6X #dc #fitness cc @hameto_"

Proud to be part of drop in. Thank you @hameto_ . #dropinlive

"Excited for #DropInLive Mar 2-8! Nice work @hameto_ + @dropingym + @bodysmithgym team. Free sign up here http://t.co/yhbs8DQE34"

"@hameto_ @BodySmithGym can't way to meet u over some kettle bell swings, too. it's the best kind of introduction! #DropInLive #FitCrasher"

We have the best sponsors! Thanks @honesttea for supporting #DropInLive. We're gonna have some fun on Sunday : ]


Did you catch the Drop In shirt sneak peak?? Don't worry, we've got more! #DropInLive #DCfitness

Creative talent @balosquared came through and is working some magic. We met up in Singapore two years ago to do some street team marketing for his clothing line. Now he's returning the favor for #DropInLive

Almost set up! #DropInLive

It's here! We're so excited to welcome you to BodySmith Gym. We've already welcomed our first guests for an early spin class. I'll be heading to the Kettlebell class at 4pm. Join me! #DropInLive 12pm-5pm. *free fitness evals with PT 12pm-1pm

"RT @hameto_: Just welcomed our first #DropInLive guests at @BodySmithGym. Got up early for some AMspinning"

"Shoutout to @TinaOnTarget - our first #DropInLive guest today. You win a free shirt. send us your size preference"

"#Dropinlive (@ Body Smith w/ 3 others) http://t.co/3eSEciyPLF"

"#dropinlive (@ Body Smith) http://t.co/Q0cX2rBzwV"

"Today was....awesome #DropInLive"

Got up extra early to iron out the details (literally) before #DropInLive yesterday. Details matter : )

#dropinlive

Rick Ferrera comes to town. #dropinlive

Kettlebell Challenge at BodySmith was the truth! Shoutout to coach Ana and the homies Alexis and Jasmine for killing it!! #DropInLive

Gotta get summer/5 year reunion ready...and I actually did go in lol #dropinlive @dropin_ #bodysmith

Functional Interval Training, 4 mi run, and yoga completed @bodysmithgym. Thanks to @dropingym for helping me discover this little gem. Martin made fat cry, while Sarah helped me find my zen! #DCSweat #werundc #crosstraining #yoga #fit #intervaltraining #girlsgonesporty #fitfluential #sweatoften #sweatpink #sweatlife #gymrat #dropingym #dropinlive #runchat #letsmove #kettlebell #bodysmithgym #ustreet #gymlife #fitness

"Float like a butterfly, sting like a bee." (c) Muhammad Ali - Got a chance to train with the former Ethiopian Coach Abraham Abebe thanks to @dropin_ and @bodysmithgym. #boxing #fitquote #DropInLive #letsmove #dropingym #fitlife #gymrat #fighter #fitfluential #sweatpink #sweatoften #girlsgonesporty #werundc #sweatlife #crosstraining #sweatpossible

Kettle bells are my kryptonite. I came face to face with my nemesis @anabellsfitness kettle bell challenge class. Class was an intense full body circuit set to classic upbeat tunes. @anabellsfitness won me over when I heard Lucy Pearl's Dance Tonight pump thru the speakers. #dropinlive #kettlebellchick #letsmove #werundc #kettlebell #fitness #sweatpink #fitfluential #girlsgonesporty #sweatpossible #sweatlife #gymrat #findyourfit #anabells #dropingym #bodysmithgym #beastmode

Anyone up for #boxing today? Instructor Abraham Abebe is the former Ethiopian national coach., and he's got a class tonight at 7:30pm. #DropInLive

Maya killed it with former Ethiopian Olympic coach Abraham last night. One more round of boxing tonight at 6pm. Who's in?! #DropInLive

@kennybbaby123 making friends at BodySmith #DropInLive

BodySmith Instructor Yanna will kick your ass. She runs the Abs Express class. 25min cocktail of pain and strength. #DropInLive
Drop In Live